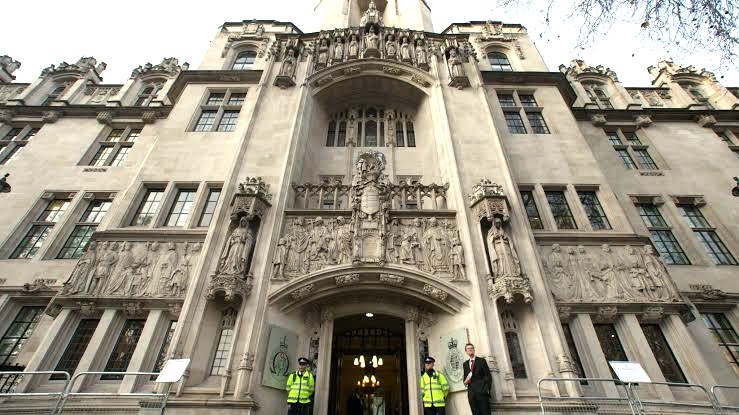 Landmark UK Supreme Court Human Rights decision on Parents and Child Rights
A Pakistani father has won a six-year battle against deportation by the Home Office. Adil Shahwas denied family rights to live in the UK with his British wife and his child for whom he was the primary carer whilst his wife worked full time. This was a unanimous ruling delivered on Monday 16th December 2019, and the Court made a finding that Mr Shah's son "would be compelled to leave the UK with his father" if he was deported.
The Home Office argued that Adil Shah's wife could return to Pakistan with him to continue their family life and the best interests of the child would not be compromised. The case involved consideration of existing UK immigration Law including Human Rights of all the members of the Shah family as well as child rights under the UN convention on the rights of the child. The case tested on derivative residence rights set out under the Zambrano principle which gives carers the "derivative residency rights", in a case where the removal of the non-EU national would deprive the EU national of the care and would compel them leave the UK.
The derivative residence right was implemented in UK law by regulation 15A(4A) of the Immigration (European Economic Area) Regulations 2006. At the material time, this provided a Third County National (TCN), Parent ("P") with a derivative right to reside where:
"(a) P is the primary carer of a British Citizen ('the relevant British citizen');
(b) the relevant British citizen is residing in the United Kingdom; and
(c) the relevant British citizen would be unable to reside in the UK or in another EEA State if P were required to leave."
The Court decided that the father's Derivative Rights should be preserved, and the mother could not be compelled to be their son's primary carer by giving her full time job and becoming dependent on the state. The father had an equal choice to be primary carer of their son. The case sets a precedent which means that a British child and or his/her non-EU parents should not be deported if they can establish that he/she is the primary carer and the family should not be forced to relocate outside the UK.